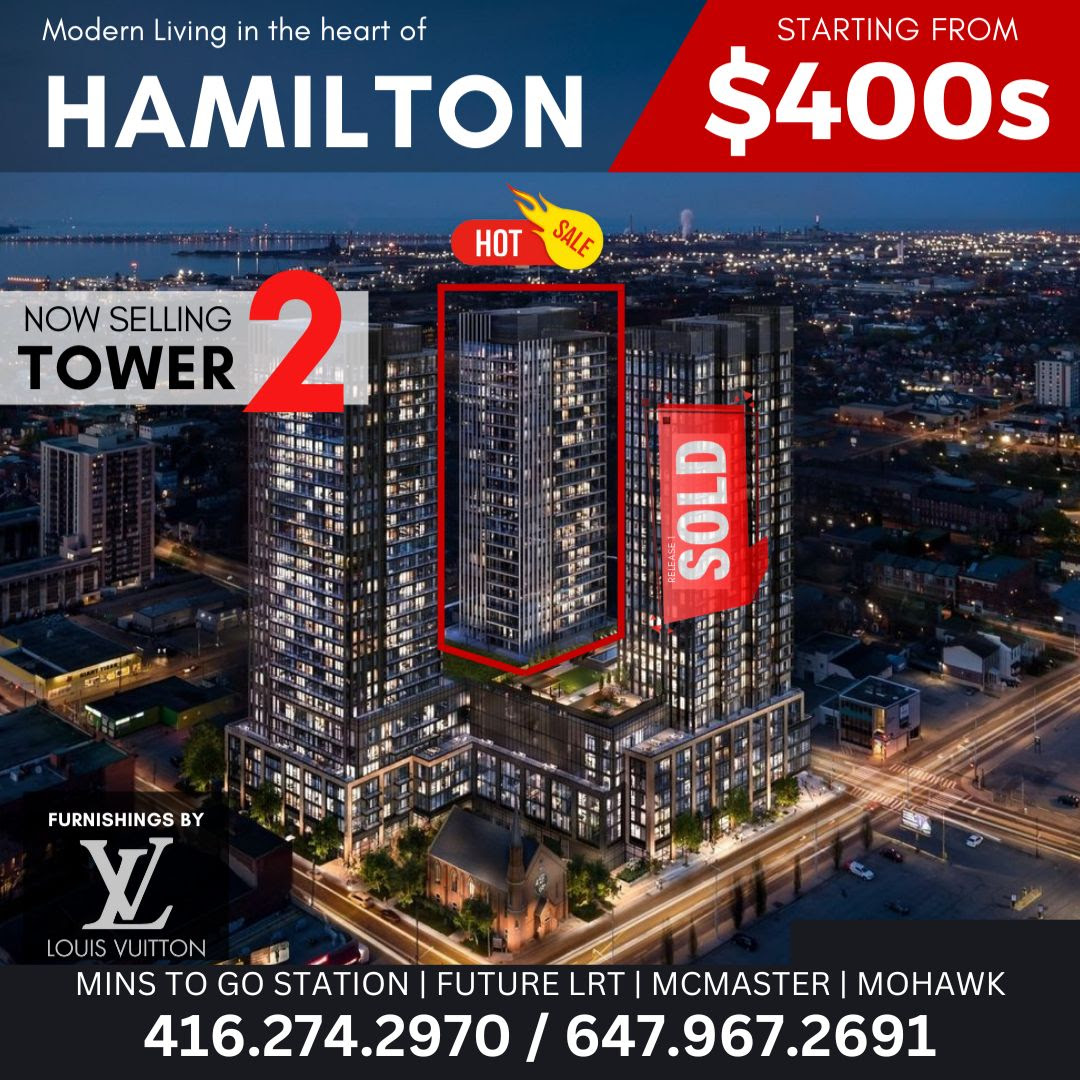 DESIGN DISTRICT CONDOS IN HAMILTON
Introducing The Design District!!! Hamilton's newest condo development coming soon to the downtown core at Wilson St & James St N! It features three towers each consisting of 31-storeys. The Design District residents will have several things to look out for with over $4.4 billion dollars spent for city development including the new LRT, downtown entertainment hub, and the waterfront redevelopment – which are all minutes away! Residents will also have access to several shops, cafes and restaurants and will be minutes away from Mohawk College, McMaster University, the Hamilton Centre GO Station, Highway 403, the Queen Elizabeth Way and much more.
DESIGN DISTRICT CONDOS IN HAMILTON ONTARIO
 ONE YEAR RENTAL GUARANTEE
 ONE YEAR FREE MAINTENANCE & UPTO $20,000 CREDIT ON CLOSING
MINUTES TO GO STATION | FUTURE LRT | MCMASTER | MOHAWK
DESIGN DISTRICT CONDOS IN HAMILTON ONTARIO

MODERN CONDO UNITS, BIGGER HOME AND BIGGER SPACE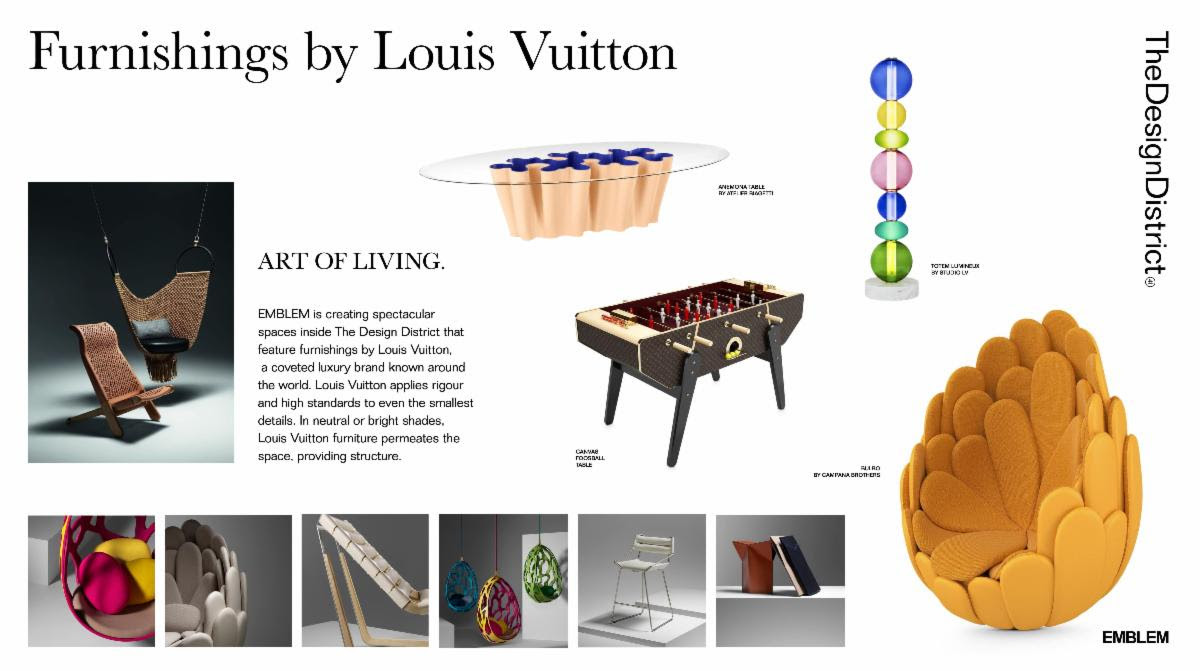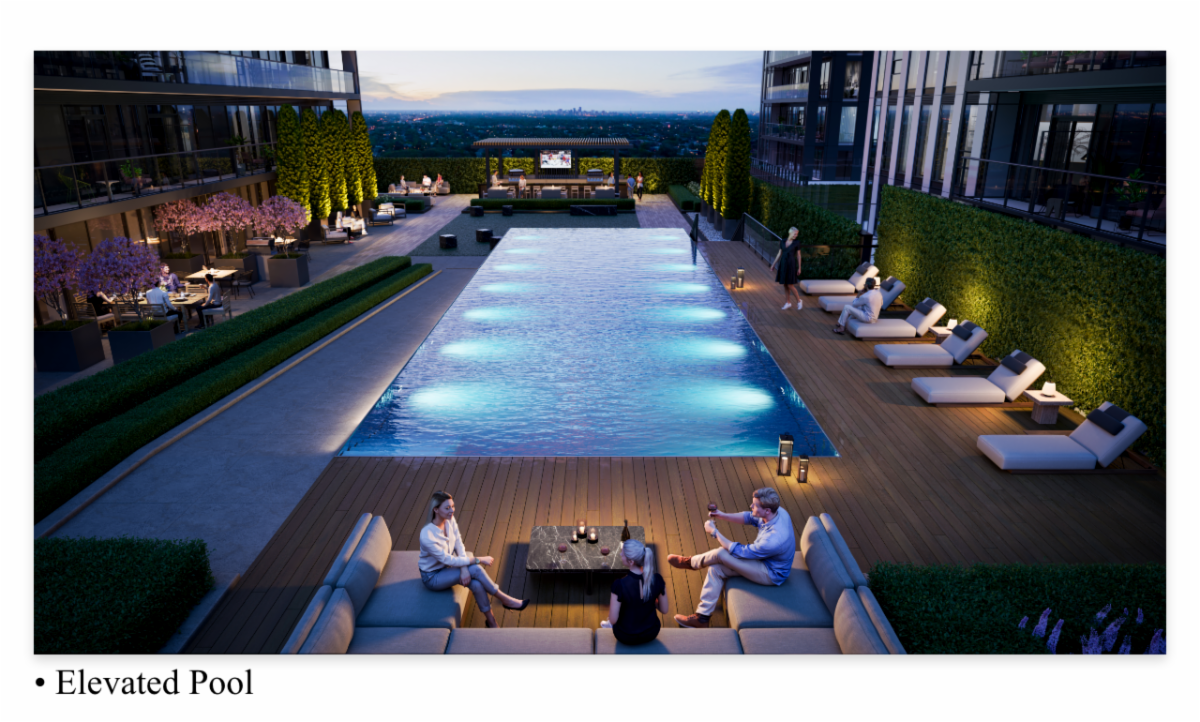 WHY THE DESIGN DISTRICT CONDOS IN HAMILTON ONTARIO?
Conveniently located in the heart of Hamilton's vibrant and bustling downtown core, residents of Design District Condos are living in a walker's paradise. Boasting an extremely high Walk Score, the area is brimming with unique local and exciting big city lifestyle amenities including a wide assortment of dining, shopping, and entertainment options all situated within walking distance of home.
Hamilton has committed substantial financial investments in the advancement and improvement of transit within the city. The future LRT will run right through the city helping to connect riders to amenities, employment hubs, and educational institutions more efficiently. Hamilton Street Railway bus routes run just steps away from the Design District Condos and Hamilton GO Centre station is also located within walking distance. GO bus and Lake Shore West routes run out of this station and will connect riders to Union Station in downtown Toronto in just over 90 minutes.
The Design District Condos is conveniently situated just minutes away from Highway 403, this highway will quickly connect motorists to Highway 407 and the QEW. Downtown Toronto is just 50 minutes away.
The city of Hamilton is well known as the waterfall capital of the world, home to over 120 spectacular and breathtaking wonders to discover. Surrounded by lush parklands, conservation lands, scenic trails, tranquil waterways, and a beautiful waterfront, residents of the Design District Condos will have plenty of beautiful natural spaces to explore.
Hamilton is ranked in the top 5 fastest-growing tech markets in North America and is also home to prestigious post-secondary institutions. Between McMaster University and Mohawk College, the city is home to over 65,0000 students, creating huge career opportunities for young talent and making the Design District Condos an amazing investment opportunity, allowing residents to work, learn, and play where they live.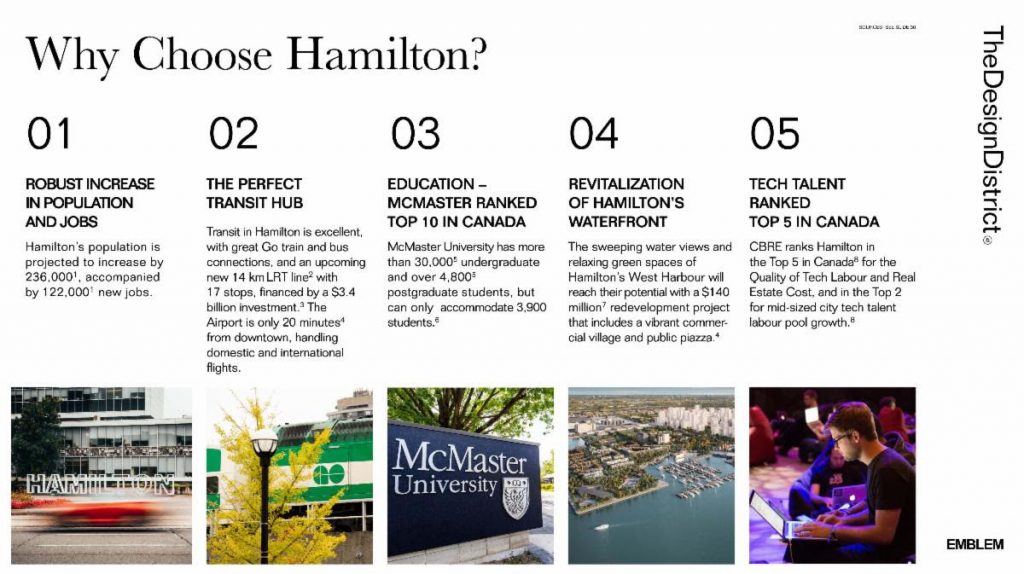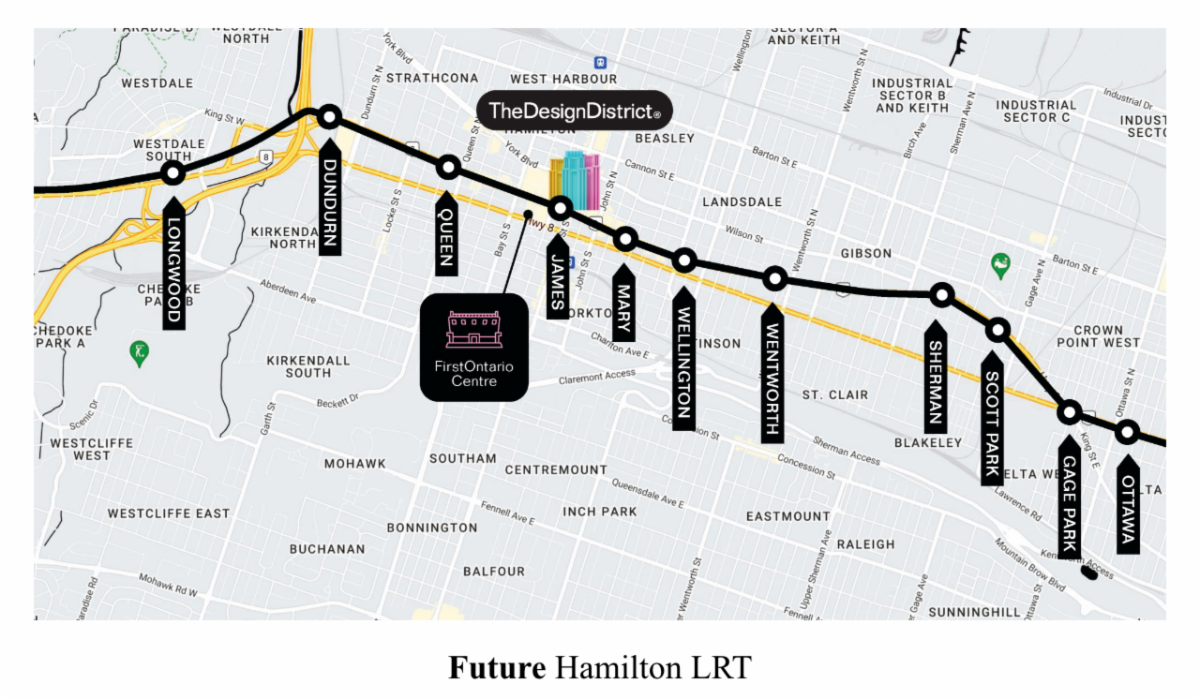 DESIGN DISTRICT CONDOS IN HAMILTON LOCATION