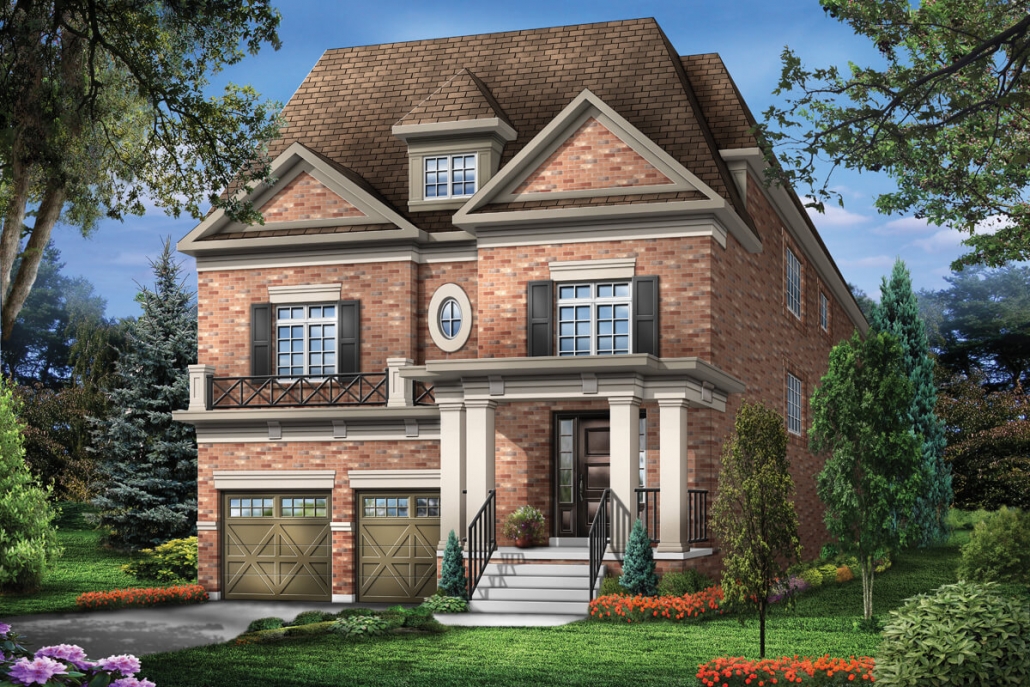 Welcome to the Upper West Side, a prestigious community in Upper Thornhill that celebrates the pinnacle of luxury living. Regal Crest Homes invites you to be a part of this most sought out community. Over 50 years of the area's history and pride have been harnessed to form a foundation for this master-planned neighbourhood.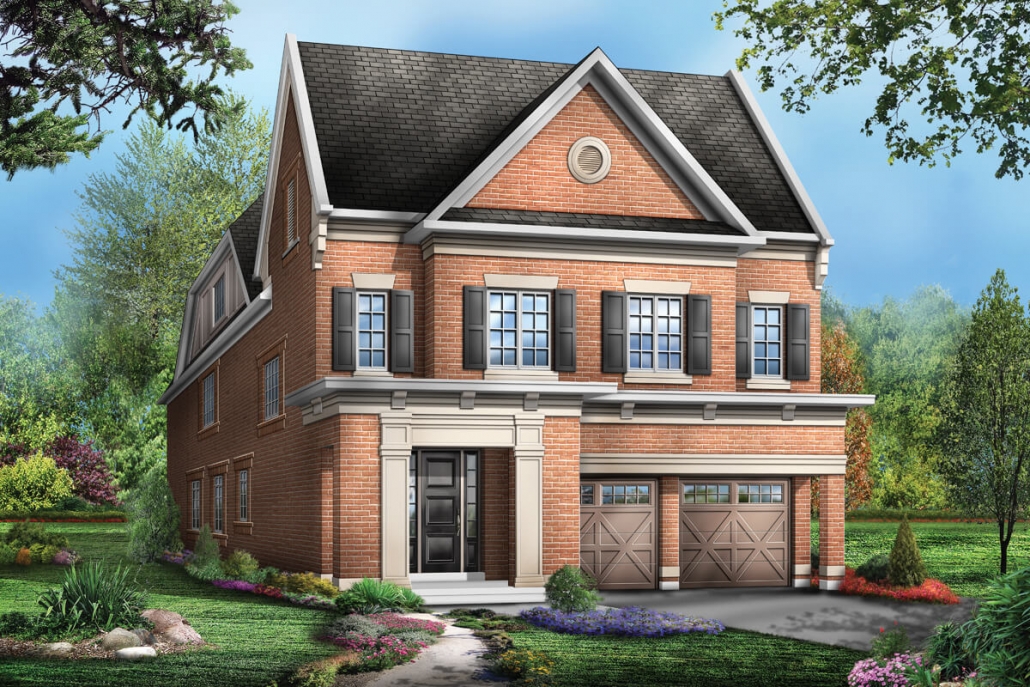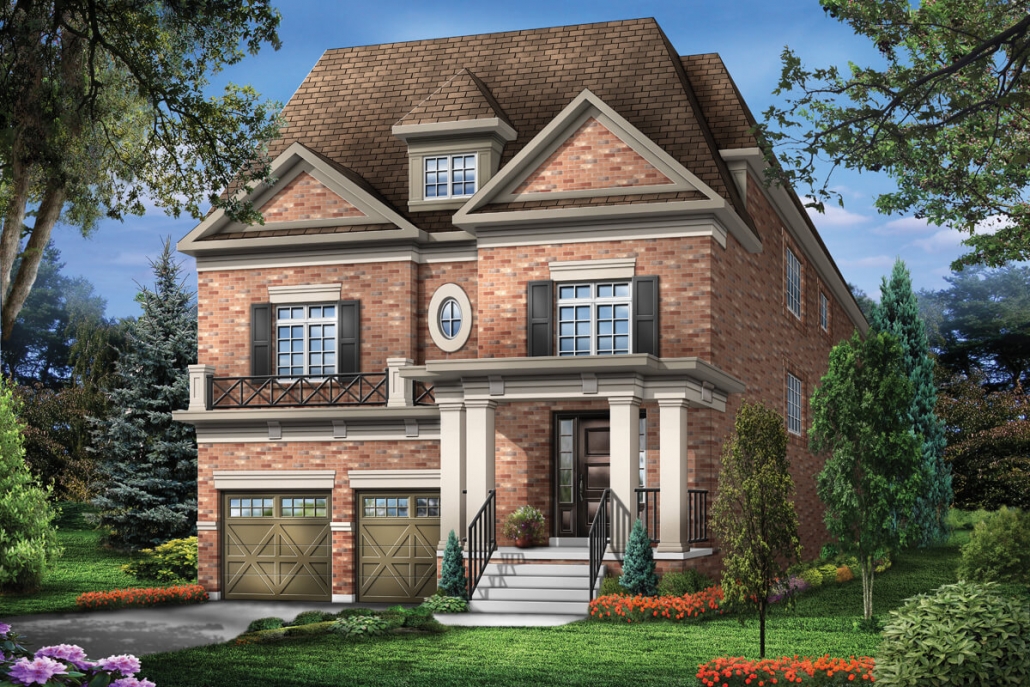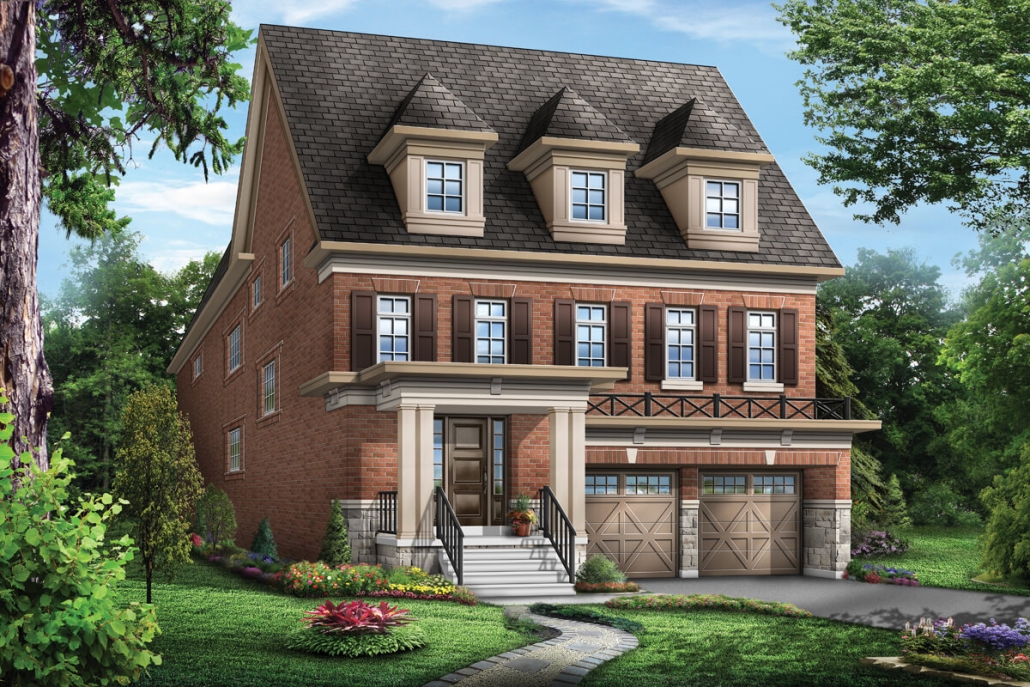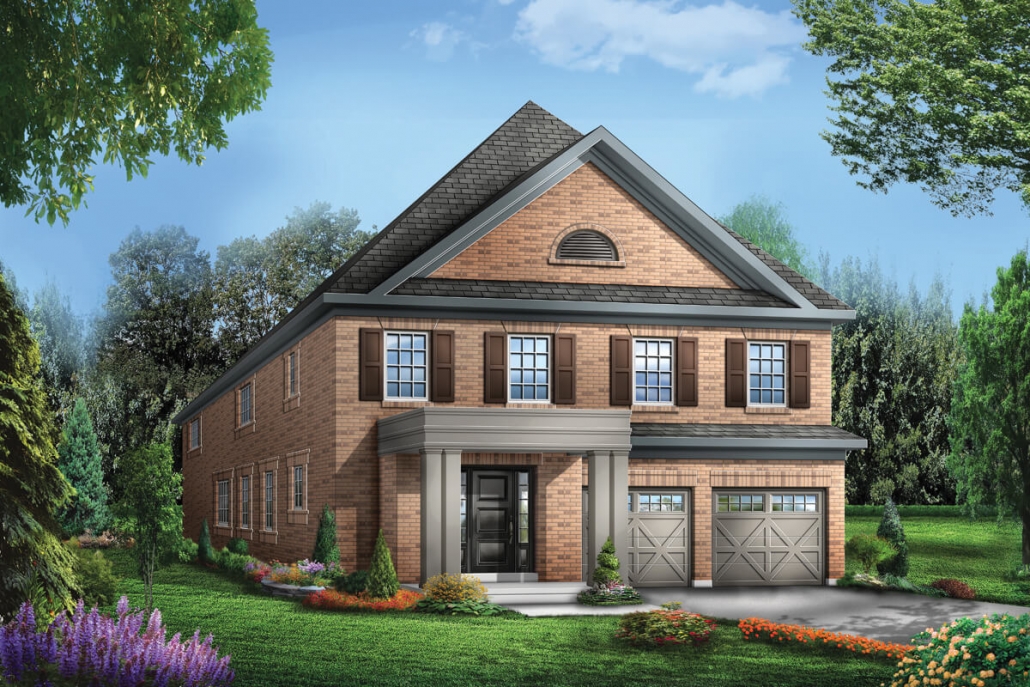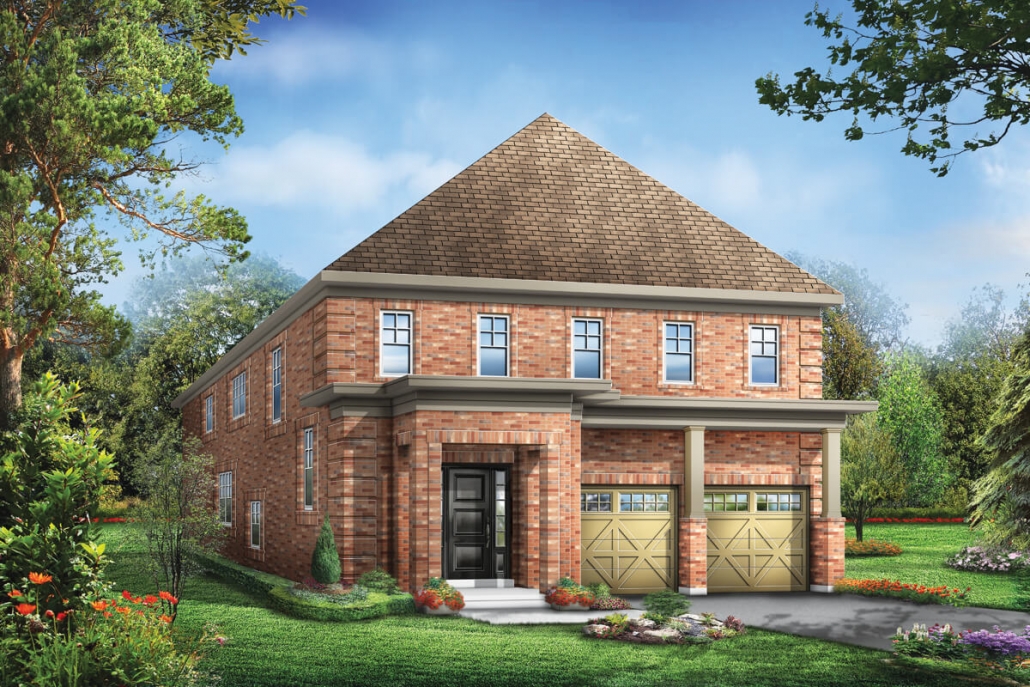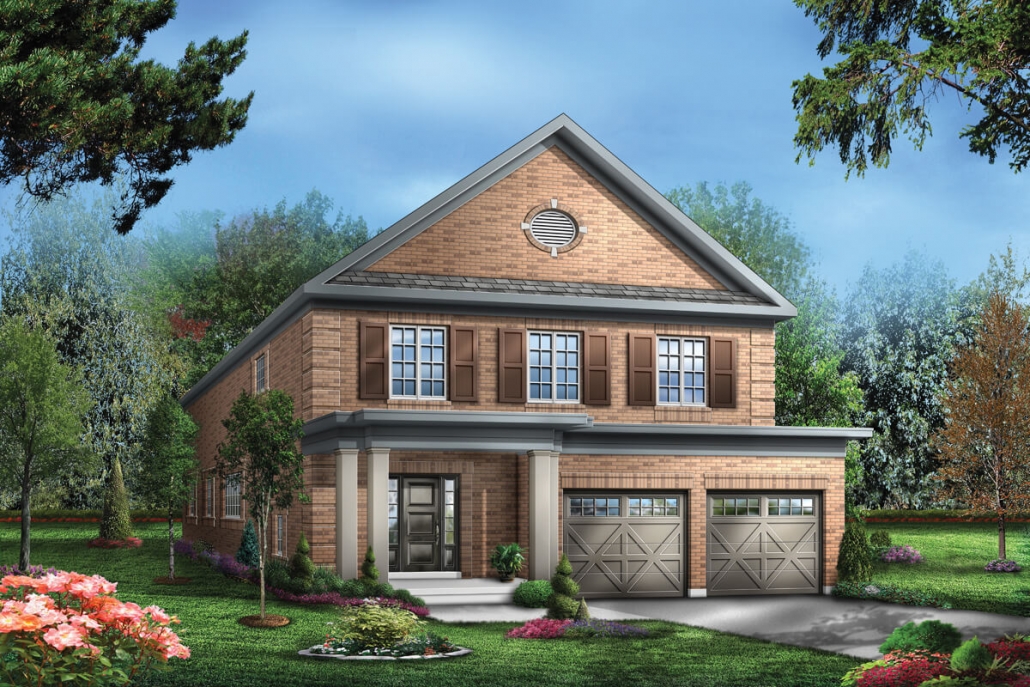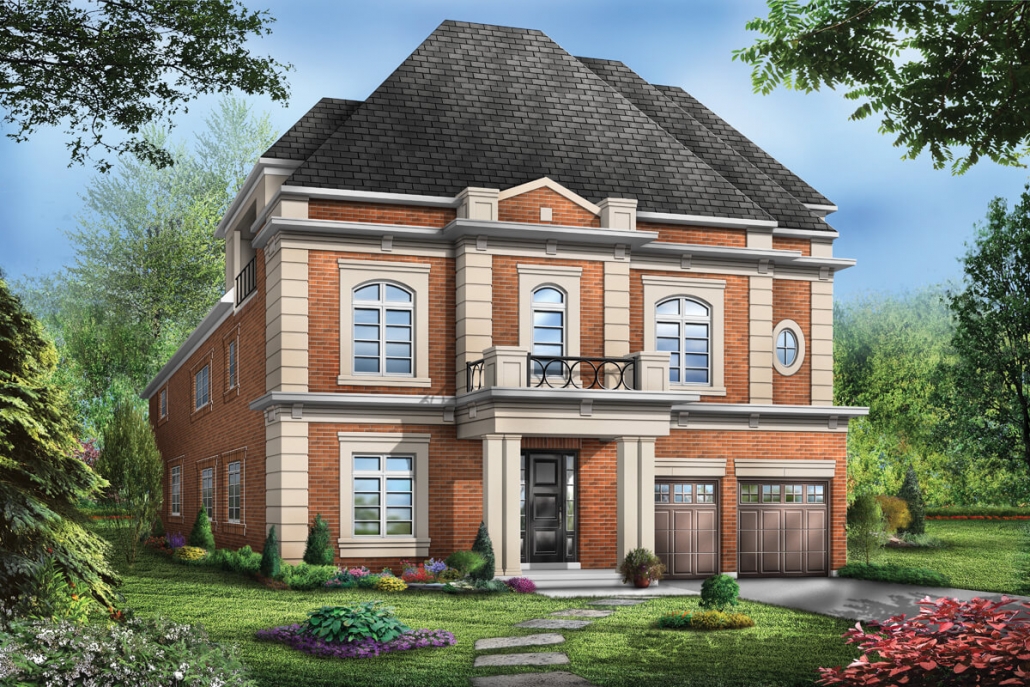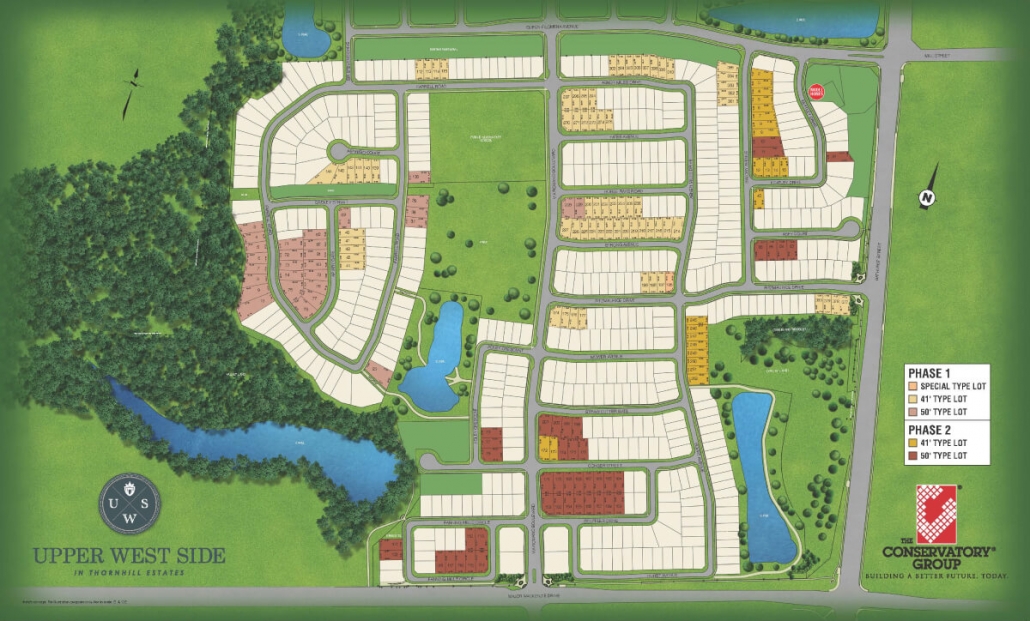 Featuring Upper Thornhill's finest location, Upper West Side is an exclusive community of elite estate residences. Overlooking a pond and pristine greenbelt land, this community truly is the best that Vaughan has to offer. Building on the well-established charm and sophistication of the surrounding area, yet still maintaining its own unique neighbourhood atmosphere, this inspired luxury community is destined to be the crown jewel of Upper Thornhill. The homes themselves are positively stunning. With Vaughan's finest selection of 41' and 50' conservation and greenbelt lots offering the ultimate in luxurious natural living. Welcome to Upper West Side.
Upper West Side is ideally located to take advantage of the many pleasures of life in Vaughan. The community's family-friendly location in the heart of Upper Thornhill makes it easy to walk to schools, places of worship and parks within the broader residential community without ever having to cross major streets.
There's also an abundance of shopping nearby on Yonge Street at places such as The Richmond Centre & Hillcrest Mall, not to mention a whole host of other impressive shops and restaurants close at hand.
Golf enthusiasts are certain to be pleased with the abundance of nearby courses such as Eagle's Nest Golf Club, Maple Downs Golf Course and Summit Golf and Country Club. And if you're looking to go a little further from home, you're sure to appreciate the convenience of nearby Richmond Hill GO Train Station, as well as easy access to Hwys. 400, 404 and 407 – all available to get you wherever you wish to go in the GTA.
ENERGY EFFICIENT FEATURES FOR ENERGY SMART LIVING
Clay brick is one of the original energy conservation tools. Due to its mass, it prevents temperature extremes on the outside of your home from affecting the temperature on the inside of your home. This process is sometimes called thermal lag, and it translates into greater year-round comfort and energy savings.
Attic vents are a vital part of keeping fresh air circulating through this area. Proper attic ventilation extends the life of a roof and reduces problems on account of it minimizing the temperature differential between the attic and the air outside. Trapped heat and moisture can raise energy costs, cause ice dams, and damage the roof. Effective ventilation will remove moisture and heat from the attic creating a healthy home – both for the structure and the occupants.
All exterior doorframes and windows are installed with a vapour barrier and fully caulked to assist in the effectiveness of your home's thermal envelope. Proper caulking and weather stripping alleviates drafts and helps your home feel warmer when it's cold outside and helps keep your home cooler in the summer.
Sectional Roll Up Doors. These sectional roll-up doors feature smooth vinyl backers, heavy-duty springs and long life rust resistant door hardware. Elevations D and E, where applicable, will feature aluminum garage doors with white tempered glass panels.
Energy Star® rated low e/Argon filled windows and transoms with warm edge spacers, where shown on plans. Energy efficient windows save money each and every month.
Low e (which stands for "low emissivity") glass is coated with a microscopic, virtually invisible, metallic oxide layer that improves thermal performance. This microscopically thin coating filters the sun's energy in the summer and reduces heat loss in the winter. Not only does it make your windows more energy efficient, it also provides protection from harmful UV rays that can fade your flooring, furniture and window coverings.
Argon gas is an odorless, colorless, tasteless, non-toxic, inert gas, which is six times denser than air. It is used to replace air between the glass panes to reduce temperature transfer.
A warm edge spacer system wraps around the perimeter of the glass to improve thermal performance, reduce condensation, wintertime heat loss and summertime solar heat gain.
Energy saving metal clad insulated non-warp entryway door systems, (where applicable) with weather-stripping to ensure a tighter seal. These entry door systems also have a bottom expander with a vinyl sweep to keep that seal. An energy efficient door will greatly decrease drafts in your house, which will in turn decrease your utilities. Heat and air conditioning will stay in, therefore decreasing running time of your units.
Energy Star® rated rear garden doors featuring low e/Argon filled glass.
Programmable Home Thermostat. Programmable thermostats automatically adjust your home's temperature settings, allowing you to save energy while you're away or sleeping. They are more convenient and accurate than manual thermostats and improve your home's comfort, save energy and save money on utility bills when used properly. Programmable thermostats are better for the environment, since using less energy, helps reduce greenhouse gas emissions associated with energy production.
Energy-efficient water saving showerheads. These water saving, or low flow shower heads, significantly reduce the consumption of hot water within the home and result in lower utility bills and less wasted water.
Low consumption, 4.8L toilets that dramatically reduce water consumption while providing reliable performance and efficiency. Studies show the highest percentage of water used within the home, is attributed to waste water from toilets.
Gas supply piping to be 1" and include three "T's" for installation of future gas lines within the home.
Rental (75 gallon) hot water heater with interior insulation wrap, electronic ignition, sealed combustion and power vented to push combustion gases to the exterior. Electronic ignitions start burners electrically, thereby eliminating a pilot light that constantly draws on a gas supply and wastes energy.
Forced air, 94 percent high efficiency gas fired furnace with electronic ignition and sealed two-pipe combustion unit. These units use 100% outdoor air for combustion to reduce internal heat load and drafts, as well as the potential for corrosion caused by contaminated indoor combustion air. The two-pipe system also prevents contaminants from entering indoor living spaces. Ducting is also sized to accommodate future installation of a cooling system.
Insulation: The insulation system in your home is designed to reduce the natural movement of heat from warmer to cooler areas. Properly installed, it protects your home as a thermal retarder that helps reduce costly energy bills during heating and cooling seasons.
R31 expandable spray foam insulation over garage ceilings and exposed soffits with habitable space above for additional heating and cooling control. This insulation is an open cell, soft foam application that is sprayed into cavities as a liquid and expands 100 times its volume to seal a cavity. It effectively reduces air infiltration which can be the largest source of heat and cooling loss in your home.
R50 Blown Roof Insulation – to reduce heat transfer through your roof means as much as 1/3 of your heating costs can escape through this area.
R24 Insulation to 2" x 6" Exterior Walls. A home's structural integrity starts with its exterior walls and 2" x 6" wood stud exterior fabrication sets the standard for high quality construction. R5 rigid foam insulation boards in combination with R19 batts, installed snugly between the studs, provides for more effective heat retention.
R20 Basement Wall Insulation keeps your unfinished basement warmer, more comfortable and makes the floors above warmer, in addition to keeping energy costs down.
Self-sealing plastic electrical boxes, molded from a high-strength resin, perform in a wide range of temperature conditions. These boxes are environmentally friendly and more energy efficient than typical metal boxes.
VISIONARY KITCHENS
For your kitchen, Townwood® is proud to provide you with the natural beauty of a quartz countertop. Quartz adds luxurious elegance and refinement to your kitchen as well as value to your number one investment, your home.
Custom designed fine kitchen cabinetry featuring flat panel maple, oak, pine or laminate in a wide variety of styles and colours, from the Vendor's designated selection. Cabinetry features include extended uppers, pot and pan drawers, breakfast bars with flush countertops (where shown on plan), crown molding, lower valance, pantries (where shown on plan) and fridge space with gabled end (where shown on plan).
Kitchen Range Hood in white, almond or stainless steel with ducting to the exterior.
Double-compartment stainless steel spillway undermount sink with chrome Linden lever handle faucet by Delta® featuring a pull out spray, in kitchen.
Rough in plumbing with a dedicated space for a future built-in dishwasher. (Cabinetry will not be installed in the space).
DAZZLING BATHROOMS & LAUNDRYS
Bathroom vanities feature flat panel maple and oak and laminate finishes in a wide variety of styles and colours from the vendor's designated selection. All bathrooms feature 36" vanity heights.
Bathroom vanity countersare ¾" Quartz Countertops, from Vendor's designated selections.
Full width vanity mirrors with beveled edge (where shown on plan) in all washrooms, with wall mounted make-up lights and overhead light. Powder rooms will feature a decorative oval mirror with beveled edge.
Temperature balance control valves in bathroom shower enclosures.
Stylish Lahara chrome bathroom faucets by Delta®, with matching tub/shower and oval tub faucets (where applicable).
Pedestal sink in powder room, from Vendor's designated selection.
Separate shower stalls (where shown on plan) to be finished with a marble cap, ceramic shower base on concrete and shower walls to be framed 6ml glass with a shower door, from Vendor's designated selection.
Relaxing freestanding Brooke™ tubs by Mirolin®, in master ensuite (where shown on plan).
Phoenix™ acrylic tubs by Mirolin®, with extra deep soaking area for washrooms, (where shown on plan).
Quality imported ceramic tiles (8" x 10", 6" x 8") for washroom bathtub enclosure walls, up to and not including the tub enclosure ceiling and 12" x 12" or 13" x 13" ceramic tiles for bathroom floors. All tiles to be chosen from the Vendor's designated selection. All thresholds for ceramic floor tile are completed with metal nickel colour tile edge.
Laundry rooms will be complete with a laundry tub enclosed in a white cabinet (from the Vendor's designated selection).
Zurn pex flexible tubing plastic plumbing and fitting systems. The high strength and flexibility of this product make it ideal for water distribution throughout the house.
Shut off valves will be installed for all sinks and toilets.
A rough-in three-piece washroom is located in the basement, as per plan.
DISTINCTIVE & STATELY EXTERIORS
Impressive architectural details feature: enduring exterior style with genuine clay brick from Brampton Brick, Citadel® building stone by Arriscraft™ – the irregular and random patterning allow for a unique natural appearance, aesthetically pleasing DuRock exterior stucco finishes with accents and stucco frieze boards by Canamould, pre-cast stone arches, keystones, banding and sills, brick soldier coursing, brick arches, covered and/or recessed front entries, pre-finished aluminum frieze board and other masonry detail as per applicable elevations.
Colour coordinated pre-finished ventilated soffits with 45º corner seams, pre-finished fascia, 5" eavestrough and downspouts.
Premium architectural shingles with a 30 year warranty. These high quality shingles with their distinctive look provide superior, long-term protection for your home, from the elements.
Bay windows to be finished with metal roofing and raised seams where shown on plans.
Spruce 3/8" plywood roof sheathing provides for a stronger more durable roof structure.
All exterior wood trim (where it occurs) to be primed and painted.
Screens will be installed on all operating windows.
The basement windows will be oversized and maintenance free vinyl (where allowed by setbacks and window wells may be required, subject to grade).
Inlaid glass panel on front entrance door(s), as per plan.
The front entrance door(s) will be complimented with the COPA® grip set by Kwikset®, featuring tarnish free antique nickel finish.
Wall mounted crafted exterior address plaques.
Safety hinge door closers on door from garage to interior (where applicable) with deadbolt.
Garage floor to be poured concrete.
Garage walls and ceiling(with the exception of any concrete wall or concrete block wall) will be dry walled and taped.
Pre-cast concrete slab walkway to main entrance door, as shown on plan. Any applicable rear patio will be pre-cast concrete slabs.
Driveways are fully paved in a two-step operation including basecoat and finished topcoat at no extra charge.
Front porches will be poured concrete.
Where cold cellars occur, they will be vented and include a door, interior light and floor drain.
Exterior hose faucets, one in garage and one at rear.
Exterior weatherproof electrical outlets with ground fault interrupters (GFI), at front entrance area, at rear by garden doors and on any applicable.
Rough-in natural gas barbeque line at the rear of the home off main living area.
Engineered Floor Joist System. This strong, quiet alternative to traditional I-joists are glued and screwed down. In addition, its strongback installation is recognized as the most effective bridging method for vibration reduction, reducing the possibility of squeaking. While most joists are made so openings must be cut into them, the engineered joist comes with engineered openings, guaranteed to maintain the structural integrity of the joist for the life of the home.
Engineered ¾" Subfloor System. This engineered subfloor solution features a patented tapered edge technology designed to offset the effects of moisture. The bottom line is a solid, structural floor that goes down flat and stays flat.
Basement walls are poured concrete with heavy-duty damp proofing, weeping tiles and drainage blanket for additional water penetration protection.
The basement floor will be poured concrete.
Where decks or balconies are required they will be pressure treated wood, as per plan.
Where walk-out basement conditions are applicable, the following features are included in the premium: basement garden patio door, rear basement vinyl casement window, step down brick veneer construction on end units, a deck without stairs off the main floor rear sliding door, an additional light and GFI electrical outlet.
EXCEPTIONAL & STUNNING INTERIORS
9-foot ceilings on main floor level and full 9-foot ceilings on bedroom levels (where applicable).
Cathedral, and raised type ceilings, as per applicable plan/elevation.
Designer milled trim package features 7 1/4" baseboard with matching 2 ¾" casing with backband for all doors and window casings on the main and upper floors and basement foyer.
All archways and closets to be trimmed.
Molded interior two panel Carrera smooth passage and closet doors from Masonite, the beautiful door®. Interior main and second floor passage doors will be 8' high by 1 3/4" thick, where applicable and include steeple tip hinges. These beautifully engineered passage and closet doors suit any décor.
All interior trim work will be painted white and interior walls are fully decorated, with the purchaser's choice of three paint colours, from the Vendor's designated Designer palette of 8 colours.
Passage and closet doors include stylish Pembroke lever handles in an antique nickel finish.
Elegant main floor oak stairs and French Provincial handrails with V groove, with your choice of oak pickets (1 3/4"), in a natural finish or wrought iron pickets (from the Vendor's designated selection). Any applicable staircase landing will be completed with pre-finished strip flooring.
Direct vent raised zero clearance 3328 Merit II gas fireplace with brick kit only where shown as standard on plan. Where shown as standard, fireplace to include a painted white mantel, raised marble hearth and marble surround, from the vendor's designated selection.
All main and second floor ceilings will be finished with white stipple and a flat edge finish except for the kitchen, main floor laundry rooms (where applicable) and bathrooms, which will have a smooth finish.
RESPLENDENT FLOORING
40 oz. nylon pile broadloom is provided in bedrooms 2, 3, 4 & 5, if applicable. You may choose any one colour, from Vendor's designated selection, as per specifications.
All broadloom areas will include underlay, from Vendor's designated selection.
For your Main Floor Living Areas, Upper Hallway and Master Bedroom, Townwood® provides you with the durability and exclusive beauty of 2 1/2" x 3/4" Mirage hardwood flooring, (for areas not tiled), from the Vendor's designated selection.
Quality imported 13" x 13" tiles are provided for the front entrance, kitchen, dinette, laundry area and powder room, as per plan. All ceramic flooring is laid on a scratch coat. All thresholds for ceramic floor tile are completed with metal nickel colour tile edge.
Any main or second floor areas with a solid material finish will have wood trim molding installed to compliment the baseboard trim.
LIGHTING, ELECTRICAL & HOME AUTOMATION
Your choice of 10 pot lights (all applicable switches included), from the Vendor's designated selection, to be installed in areas of your selection throughout the flat ceiling areas of the main floor.
200 amp electrical service with automatic circuit breakers and copper wiring throughout, in accordance with ESA standards.
Wired In Smoke Detectors on each floor, including basements, in pre-determined areas. Properly maintained smoke alarms can provides early warning to save lives, reduce the risk of injury and property loss.
Carbon Monoxide Detector to be mounted in the hallway of bedroom area. Carbon Monoxide Detectors are designed to measure carbon monoxide levels and sound an audible alarm before dangerous levels of CO accumulate in your home, giving you warning to evacuate.
Interior and exterior light fixtures and door chimes are pre-selected by Townwood® and installed in pre-determined areas.
All bedrooms will have overhead light fixtures. Your dining area and any applicable loft area (where shown on plan) will be equipped with an overhead receptacle for future installation of a fixture. The living room and family room will have one switch controlled wall receptacle.
Decora white switches and receptacles throughout as per Builder's specifications.
Rough-in central vacuum outlets with piping and electrical in garage.
ON.Q HOME CONNECTION CENTER from legrand®. Your new home will feature a centralized Home Connection Centre – the superior way to route traditional home wiring and the most modern way to distribute entertainment services within your home. The Home Connection Centre is where entertainment and communication comes together. Signals from the outside world (telephone, cable TV, satellite, Internet) enter the Home Connection Centre and are distributed throughout your home via RG6 coaxial cable and Cat 5e cabling to efficiently handle transmissions for phones, fax machines and high-speed internet. Finished outlets are installed throughout the house providing access points for cable TV, phone or the Internet. Telephone jacks will be installed in all family rooms, kitchens, bedrooms, computer areas and home offices. Computer networking lines will be installed in all family rooms, bedrooms, computer areas and home offices. Cable TV outlets will be installed in all bedrooms and family rooms.
Pre-wired for future security.
Exhaust fans are provided in all washrooms.
Heavy-duty wiring and plug receptacles for the kitchen stove and dryer. Exterior venting for a dryer and plumbing for an automatic washer is provided.
An electrical G.F.I. outlet for small appliances is installed for all washrooms.
Upper West Side Price List
Register to get latest Price list
Upper West Side Floor Plan