STEP UP TO A BRAND-NEW URBAN LIFESTYLE
You can feel it. A newness infused by history, inspired by a fresh take on urban living. A vibrant pulse at the core of a lively destination, connecting every step with possibility.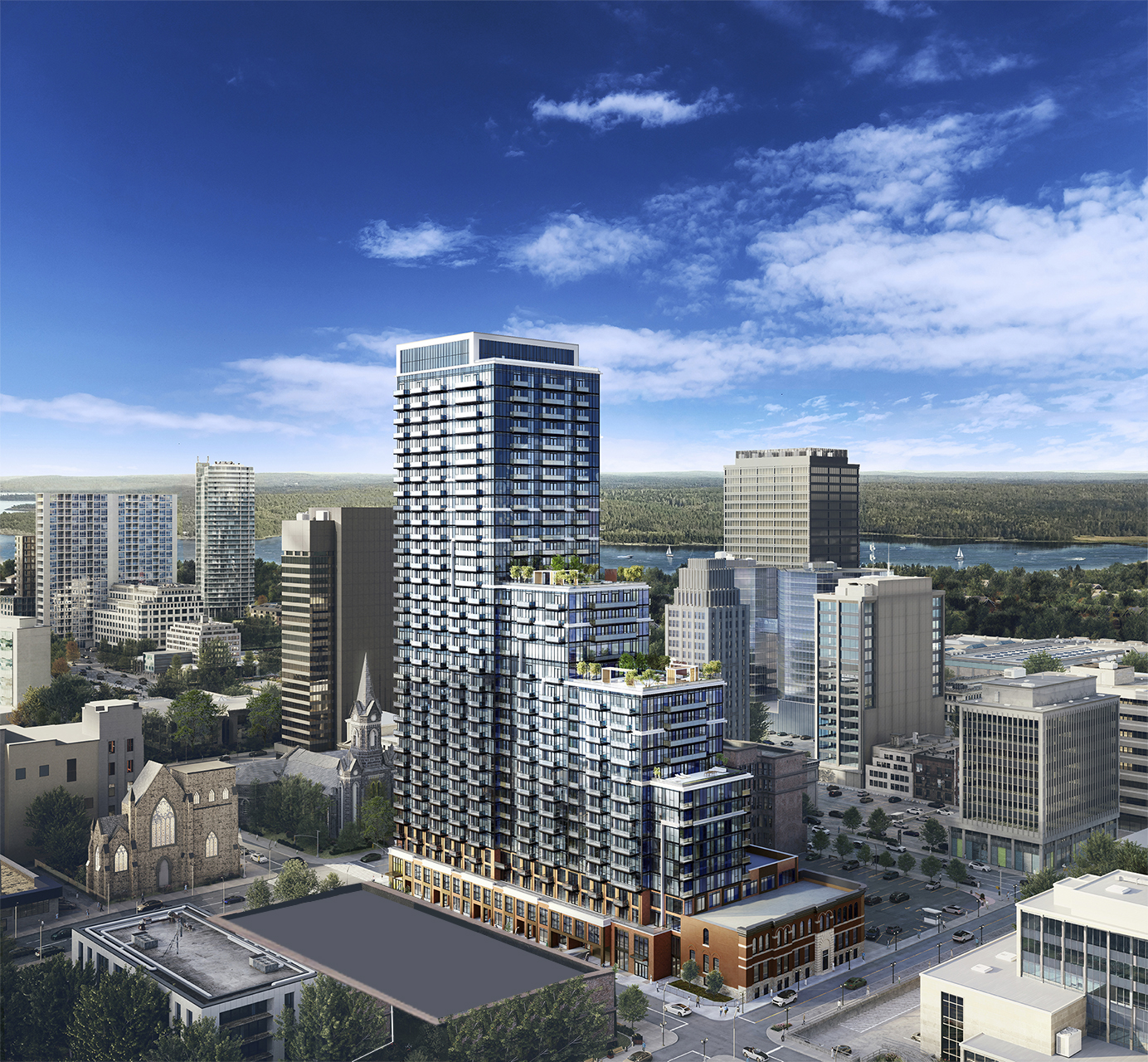 75 James is an urban lifestyle condo featuring multi-tiered towers, incredible amenities, and versatile live/work opportunities at the base. Located in the latest living hotspot of Hamilton, you'll find a lifestyle like no other just steps away from gorgeous nature, a vibrant downtown scene and handy access to shops, dining, culture, top schools and more. Plus, steps to excellent transit gets you wherever you want to go

Development Name
Fengate , Liuna and Hi-Rise Group



Building Status
Pre-construction



Address
75 James St S, Hamilton

Homes Size
345 - 1197 sq ft


Deposit Structure
$5,000 on Signing Balance to 2.5% in 30 Days 2.5% in 120 Days (2023) 2.5% in 180 Days (2023) 2.5% in 240 Days (2023) 2.5% in 720 Days (2025) 2.5% in 1000 Days (2025) 5% on Occupancy (2026)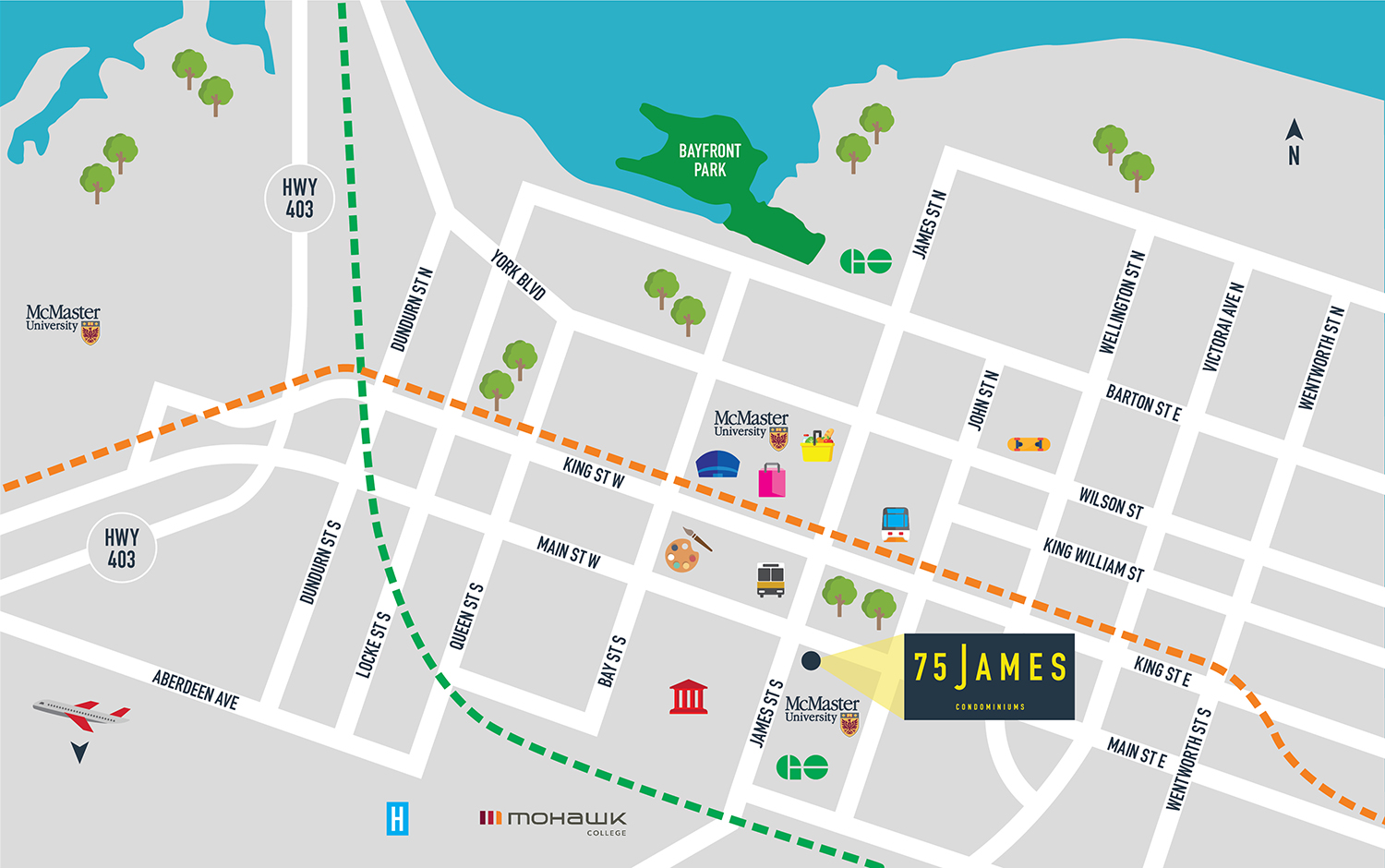 It can be challenging to navigate the new home buying process. We are here to help, and have compiled a few tips on purchasing a pre-construction home or condo. 
Transit oriented
Living in the centre of the city will allow residents of 75 James Condos to be easily connected to world-class transit options.
Pedestrian-focused
Residents will be situated within walking distance of Hamilton Street Railway bus routes, GO Transit stations, and future LRT stops.
Opportunities
Downtown Hamilton is happening, home to a quickly growing tech market, great employment opportunities, and is also home to several prestigious post-secondary institutions located conveniently close to 75 James Condos.
 Go Green
The city of Hamilton is a natural wonderland, home to parks, trails, conservation areas, waterfronts, and over 100 waterfalls that residents of 75 James Condos will be able to enjoy and explore.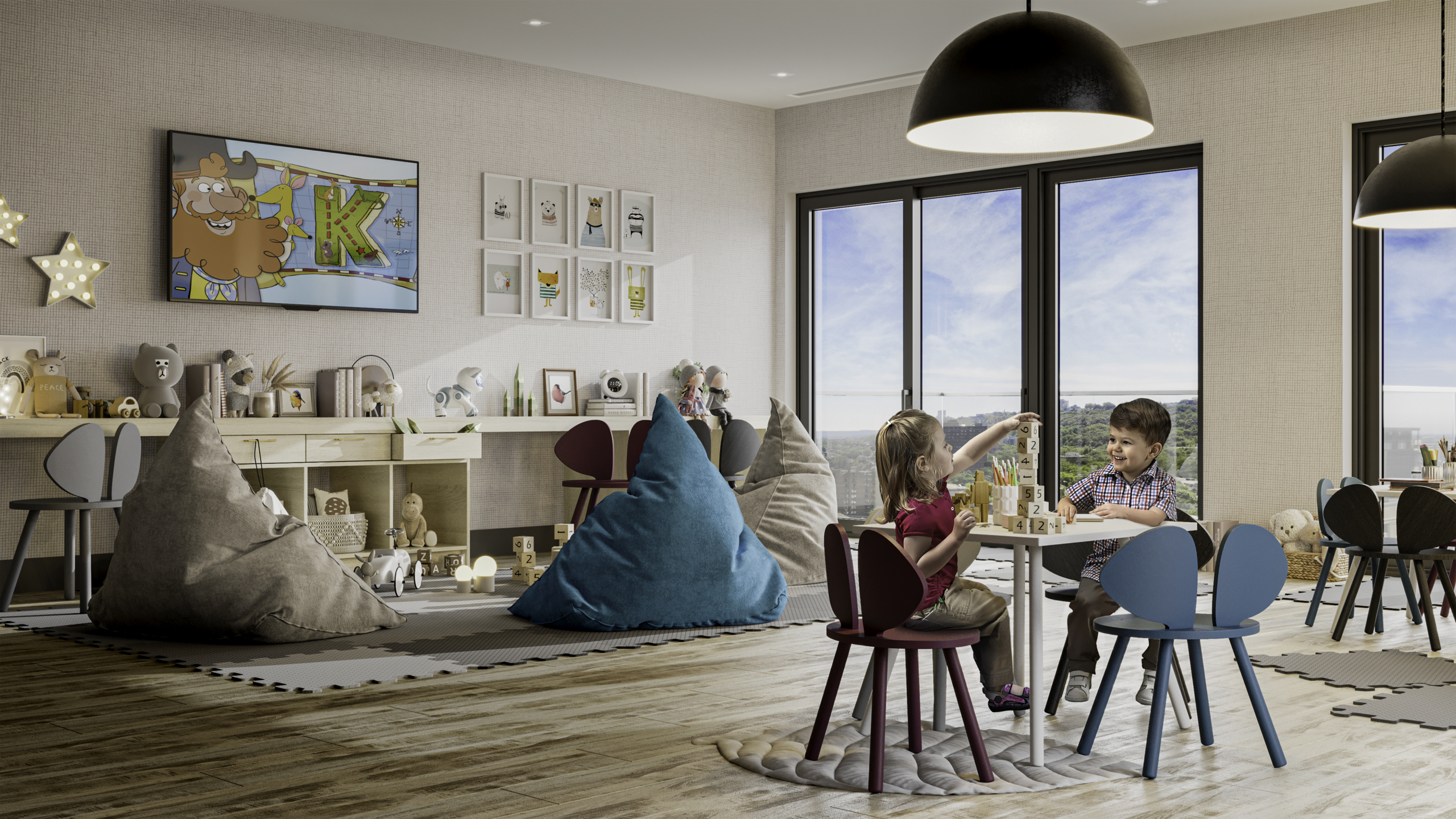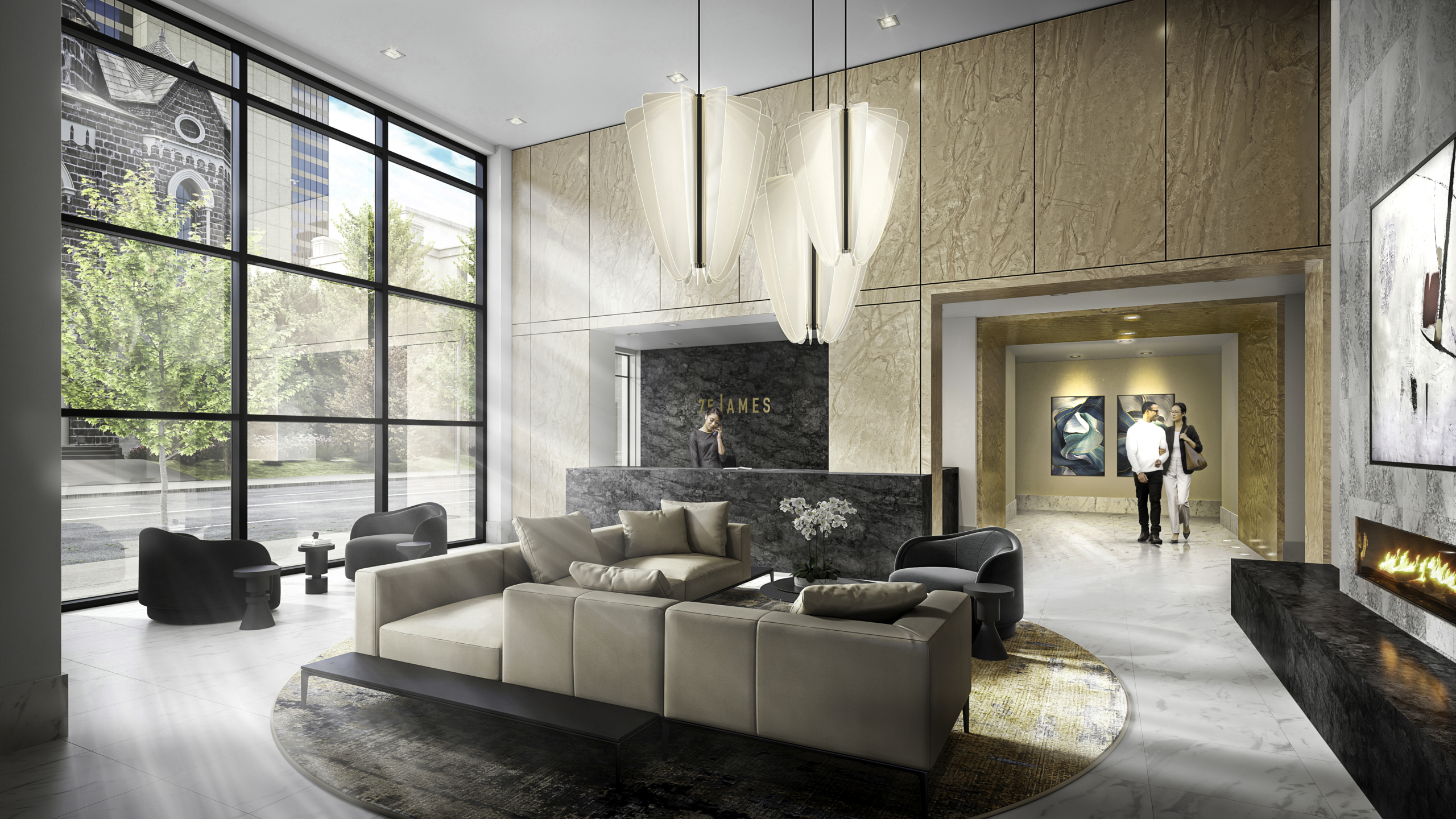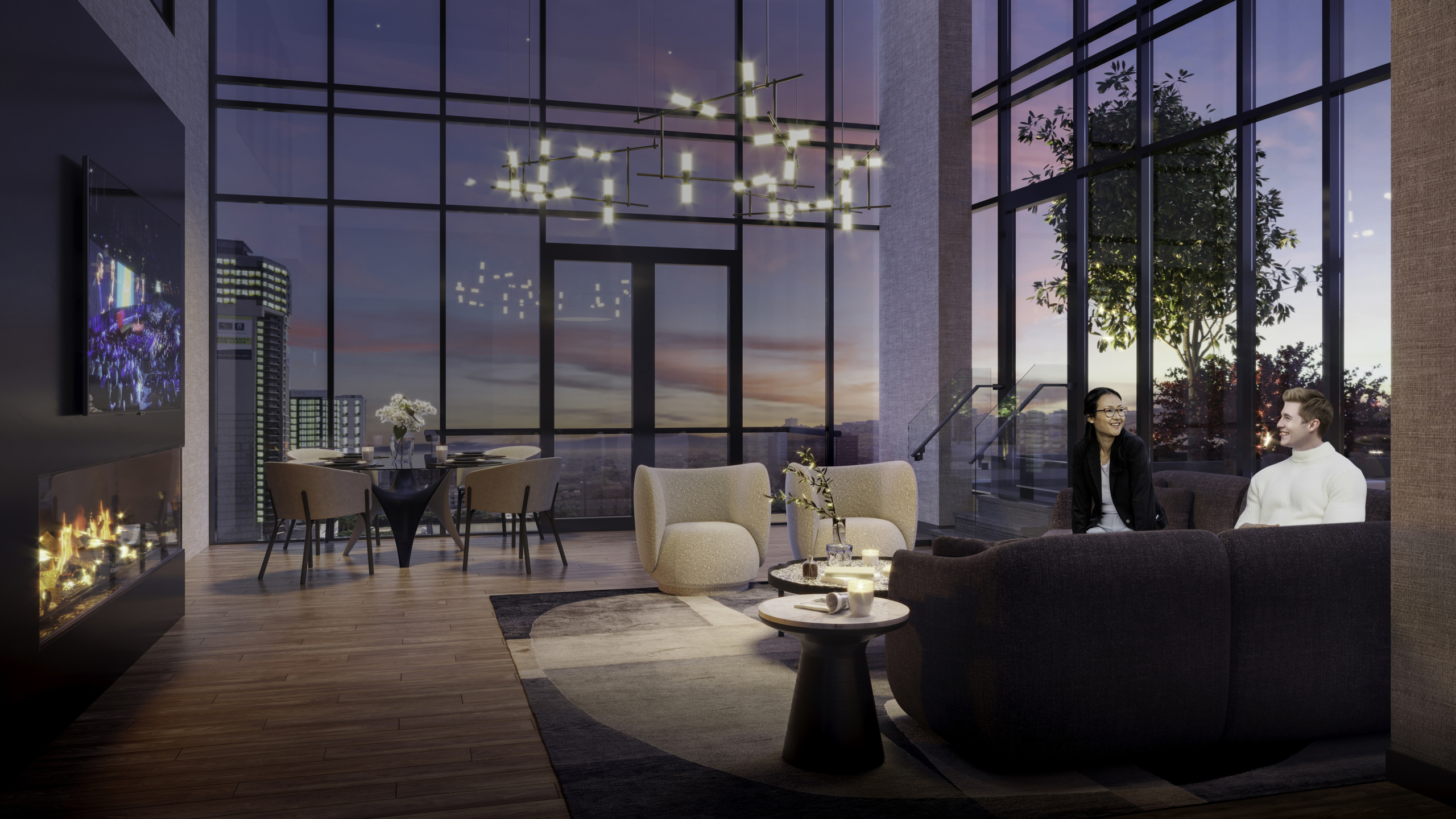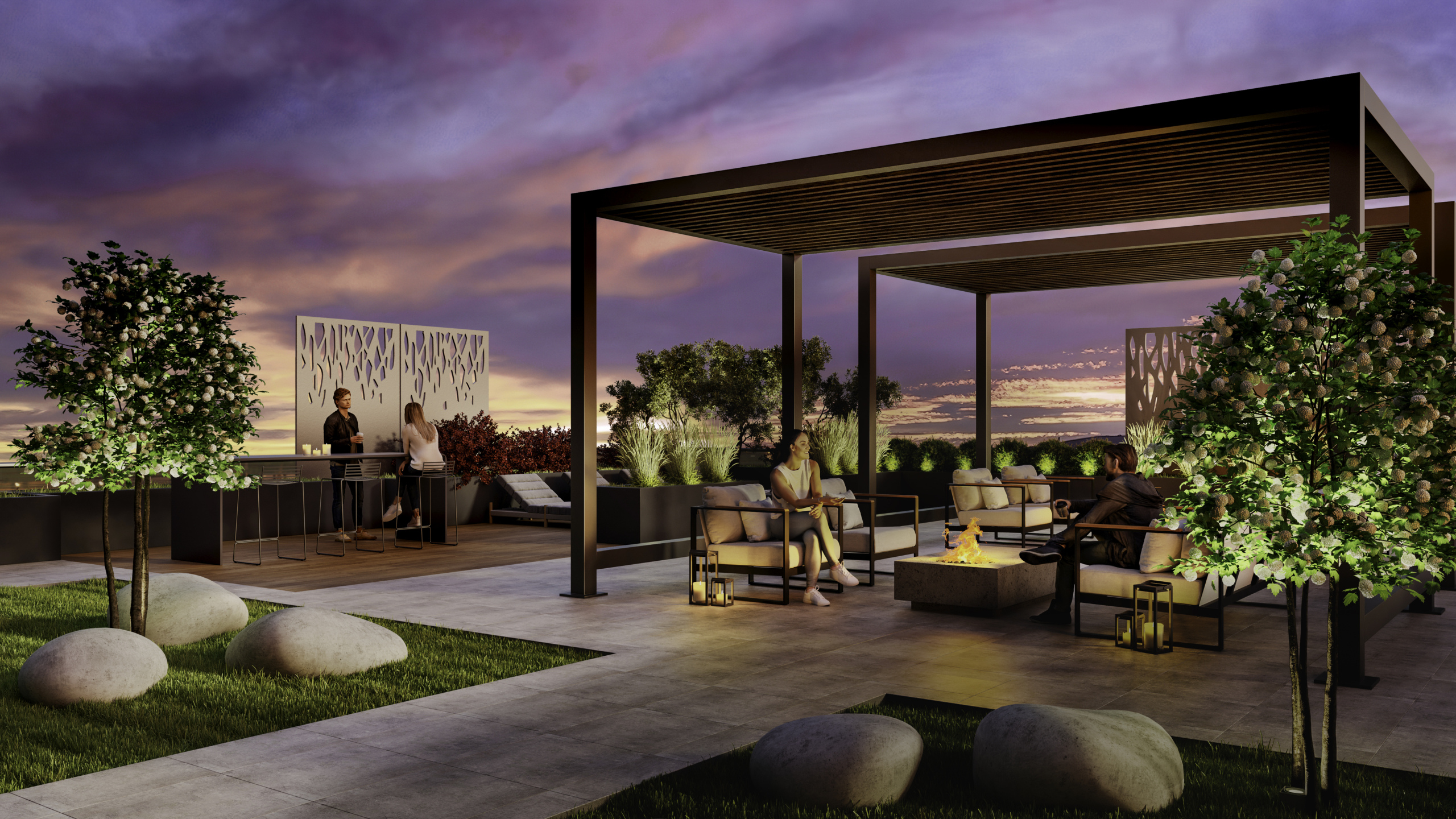 STEP IN TO HERITAGE CHIC STYLE, AMENITIES & MODERN SUITES