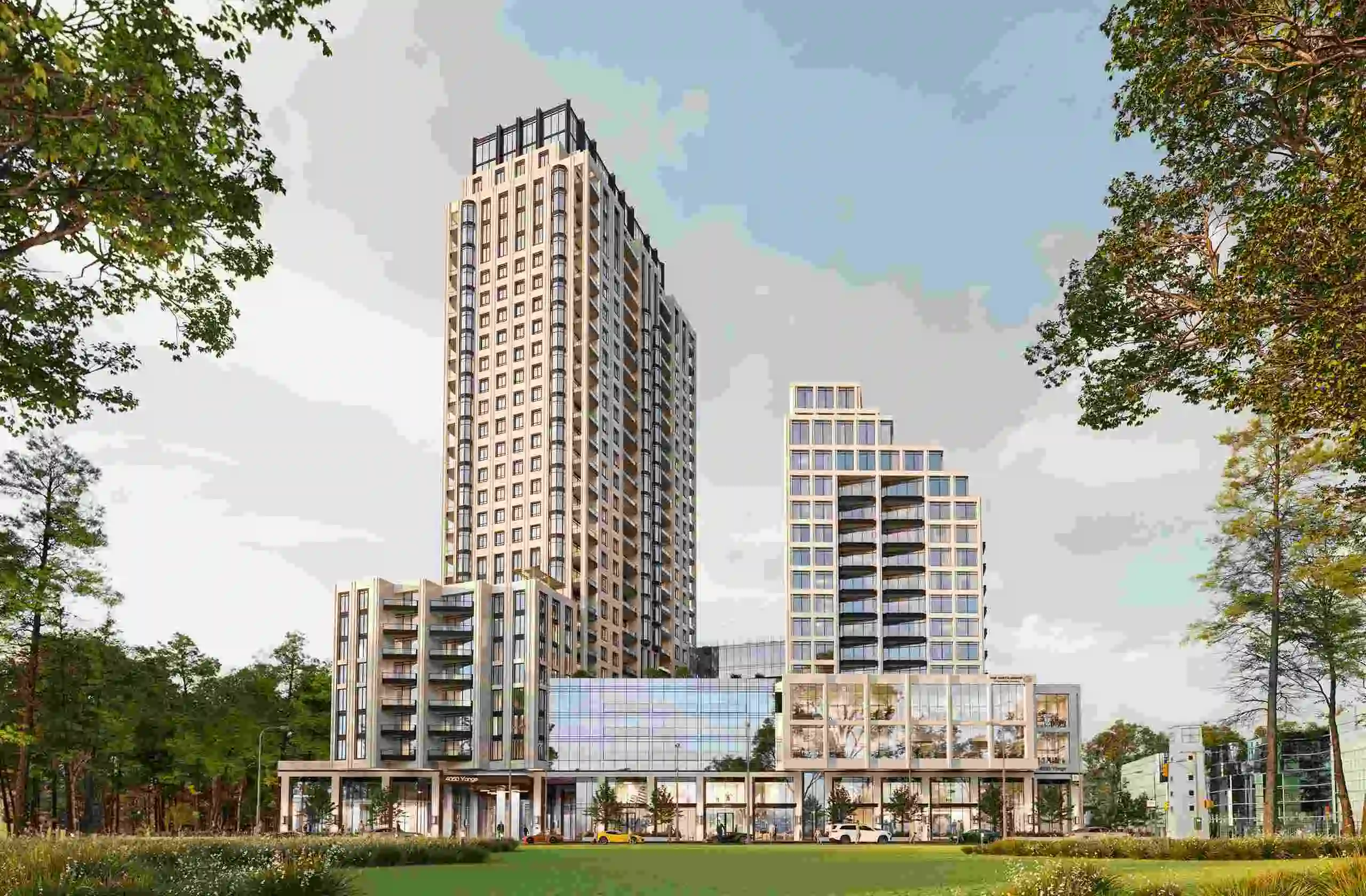 Gupta Group's Yonge City Square Condos are a brand-new condo building in Toronto that are situated at York Mills Road and Yonge Street. Yonge City Square Condos, which are set to tower 28 stories over the edge of Hogg's Hollow, one of North York's most coveted communities. This contemporary home will have first-rate indoor and outdoor amenities as well as roomy apartments with private balconies that provide stunning views of the city skyline. Residents will have easy access to the Yonge-University subway line due to its convenient location.

Development Name
Gupta Group



Development Name
Altree Developments



Building Status
Pre-construction



Address
1625 Military Trail, Scarborough

Homes Size
284-1163 Sq Ft



Building Status
Pre-construction



Address
4050 Yonge Street, Toronto

Homes Size
331 - 1024 Sq Ft


Deposit Structure
$10,000 on signing/ Balance of 5% in 30 days/2.5% in 150 days/2.5% in 370 days/2.5% on Feb 15, 2025/ 2.5% on June 1, 2025/5% on occupancy
It can be challenging to navigate the new home buying process. We are here to help, and have compiled a few tips on purchasing a pre-construction home or condo. 
Residents may easily access the Yonge-University subway line at Yonge Street and York Mills Road. This well-connected community is close to Highway 401, the city's best lifestyle amenities, and numerous beautiful parks and open spaces.
Residents at Yonge City Square Condos will have easy access to ground-floor retail and local dining, shopping, and entertainment. Bayview Village, Yorkdale, Yonge Sheppard Centre, and Fairview are close. The Meridian Arts Centre and Mel Lastman Square offer world-class music and drama.
Residents of Yonge City Square Condos can take advantage of the numerous parks and green spaces nearby. Locals can enjoy parks such as York Mills Valley Park, Windfields Park, and Earl Bales Park. Nearby activities include skating, cricket, curling, tennis, and golf.
The Gupta Group's residences in downtown Toronto are successful. The Gupta Group is a Canadian success tale with an extraordinary management team and more than 1,500 dedicated employees.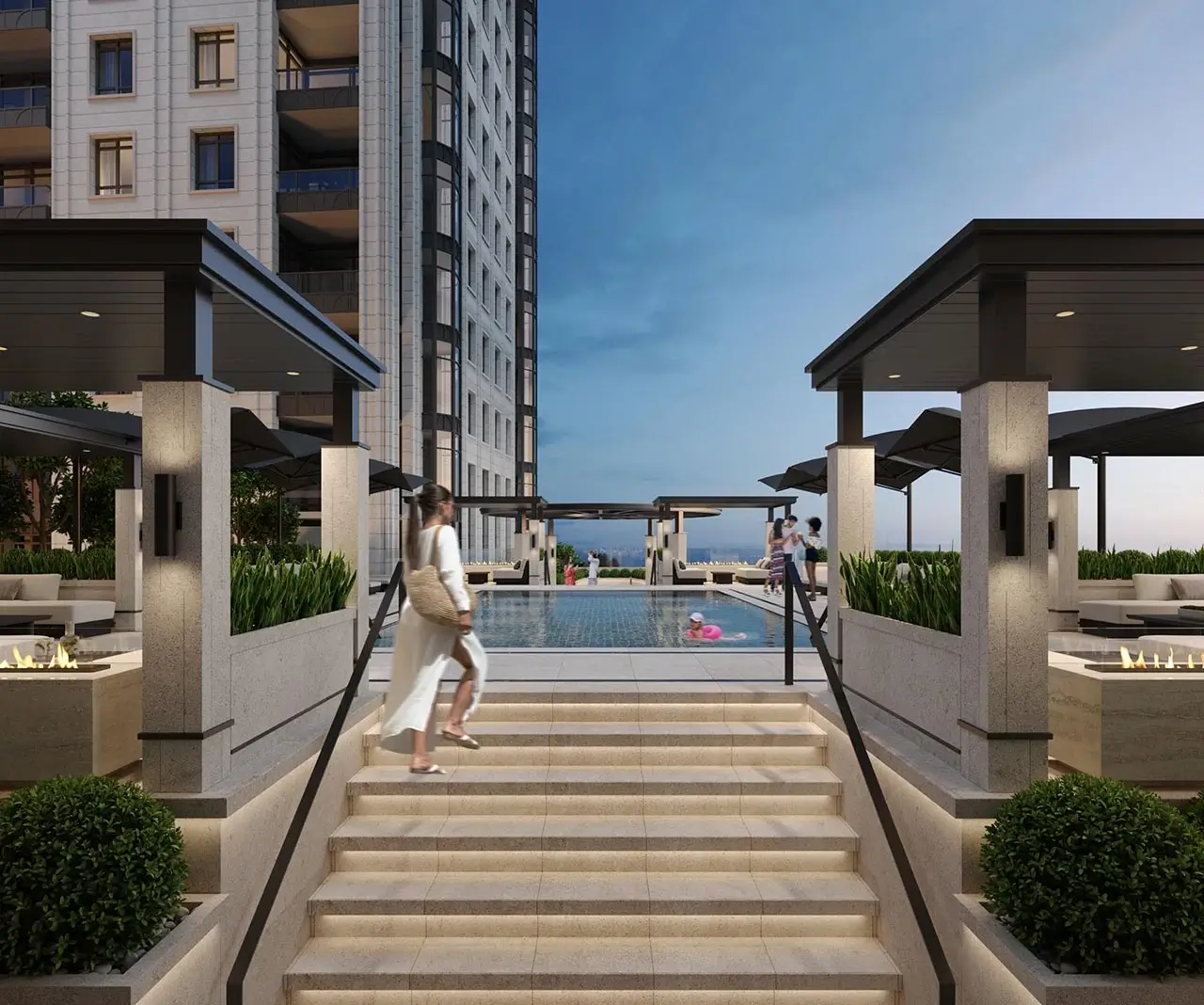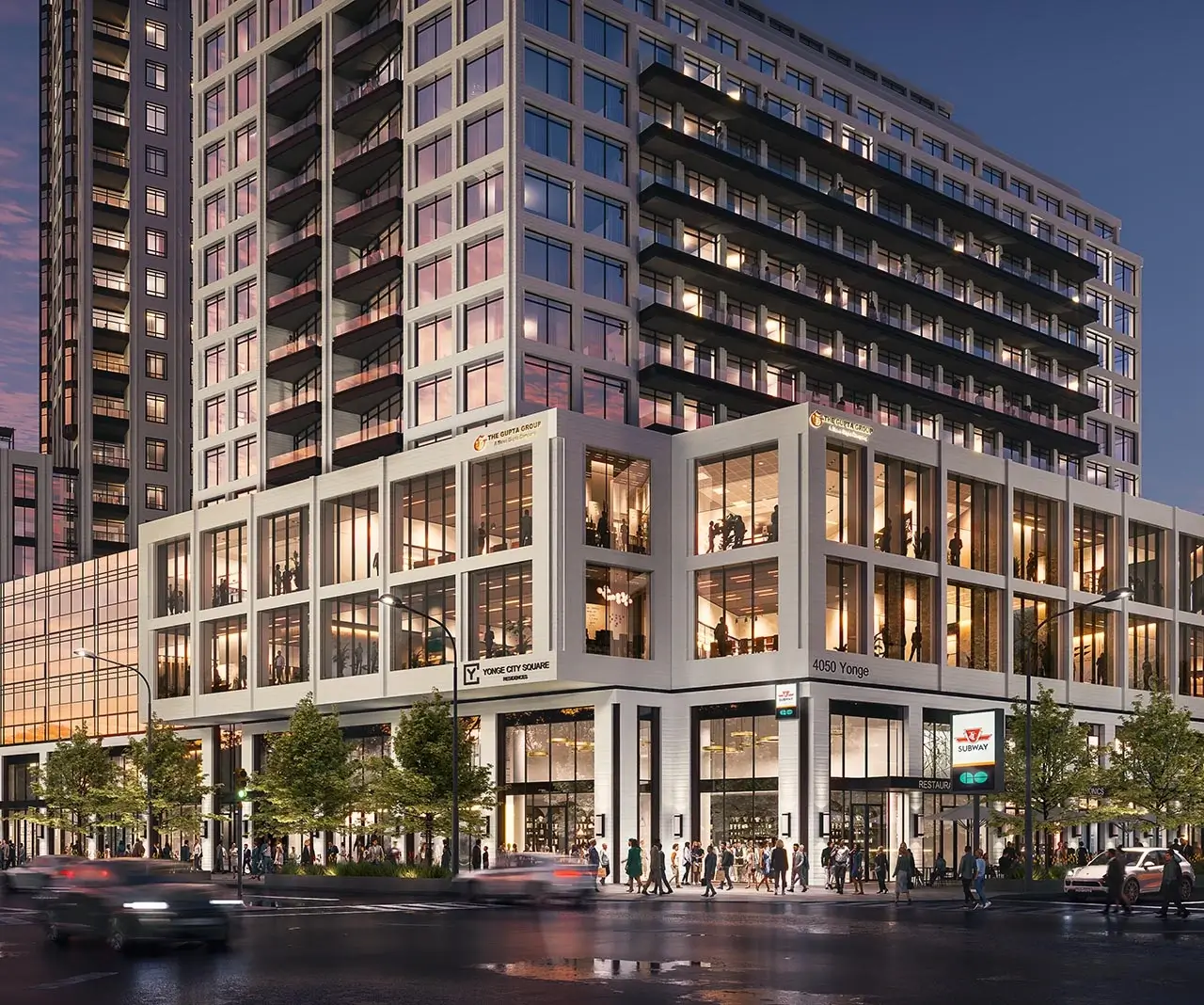 SPACIOUS SUITES AND BREATHTAKING BALCONY VIEWS.